Time to Renew Your Membership for 2021
Renew your membership for 2021 and beyond online. Just Log in and click on "Renew" on the Home Page.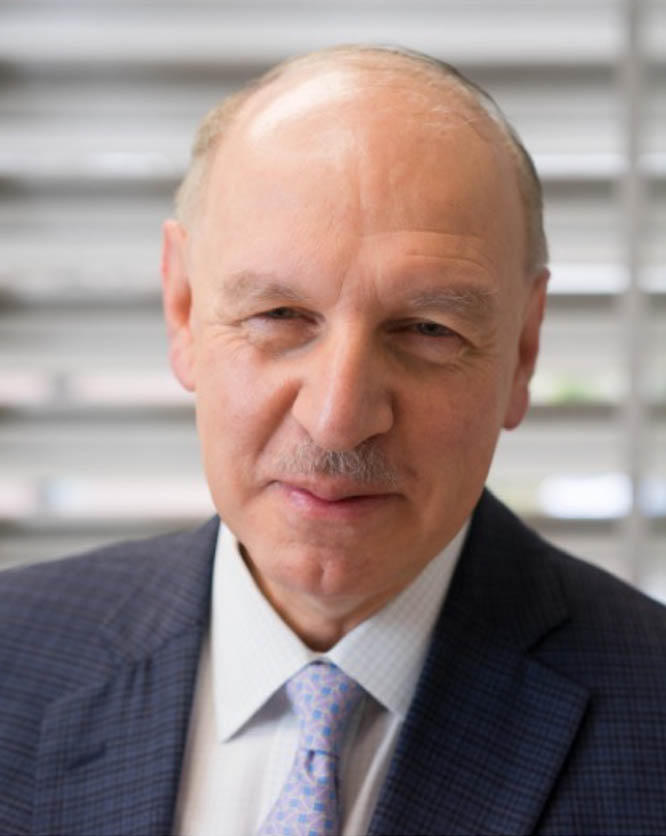 The Virtual Philatelic Program Series®
On Wednesday Februsry 3, at 5:30pm EDT, the Collectors Club will be hosting "The Formation of the Kingdom of Iraq " a live, virtual program presentation with Dr. Akthem Al-Manaseer, San Jose, CA using Zoom technology.
Banchik and Maselis 2021 Lichtenstein Awardees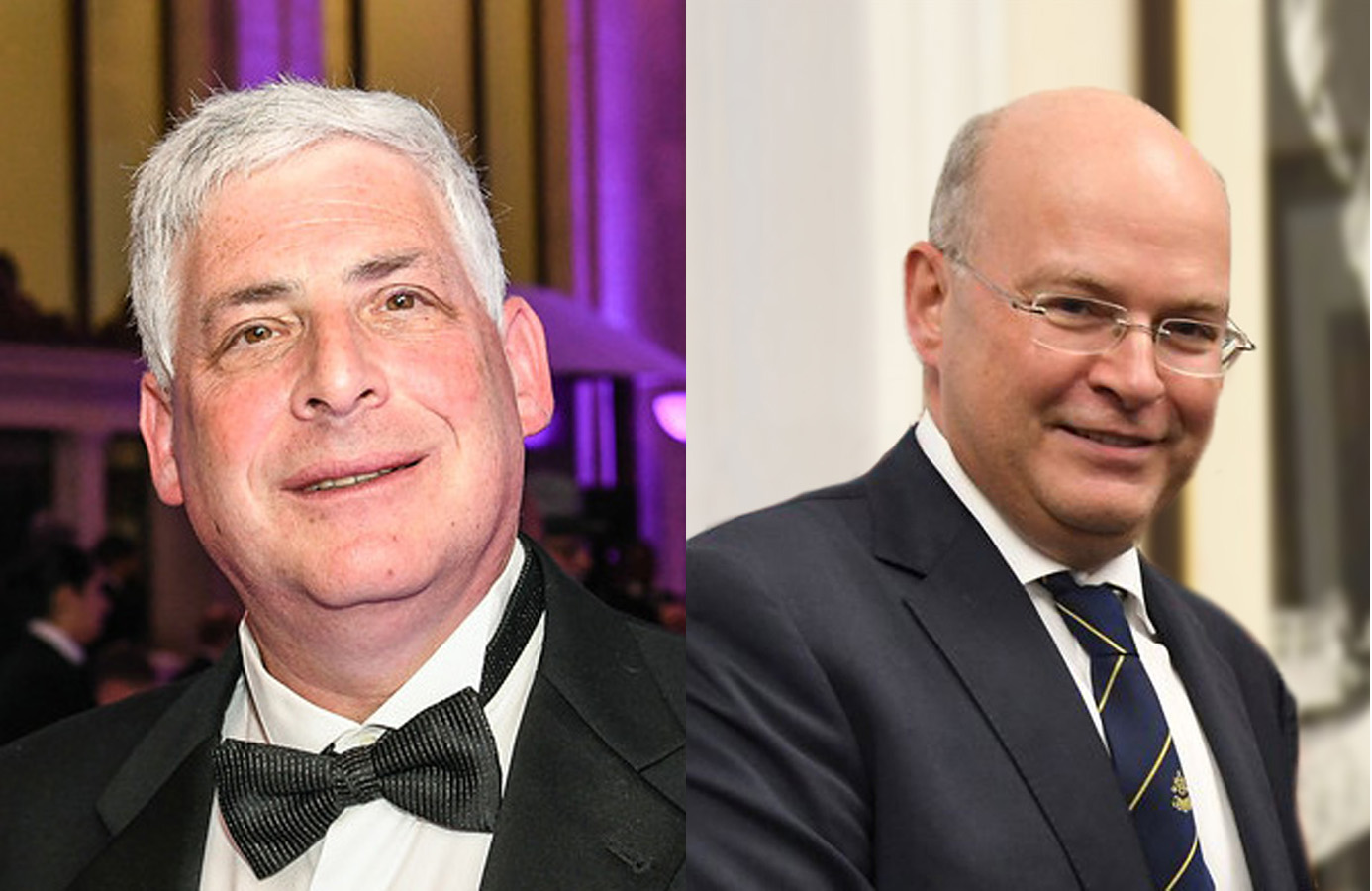 The Collectors Club is proud to announce that two individuals will this year share its prestigious Alfred F. Lichtenstein Memorial Award for Distinguished Service to Philately. Mark Banchik, a retired physician administrator who lives in San Diego, and Patrick Maselis, an agricultural industrialist who lives in Roeselare, Belgium, are the two honorees.
[Read More Click Here]
Presentation Featured Video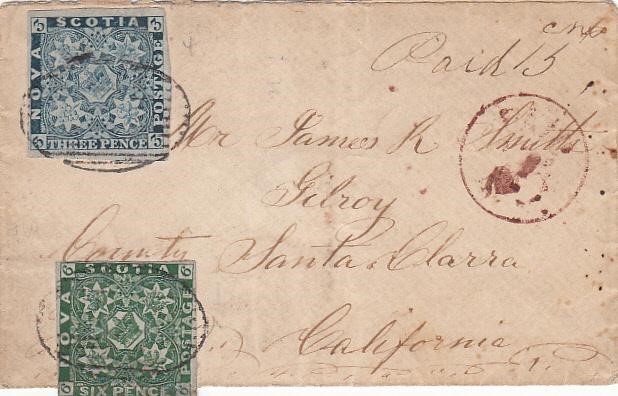 "Cross-Border Mail between the U.S. and Canadian Maritime Provinces"
David D'Alessandris, Arlington, VA – January 20, 2021
[Click Here]
About Us
The Collectors Club brings together people who wish to further the study of philately, promote the hobby and provide a social, educational, and non-commercial setting for the enthusiastic enjoyment of our common passion.
Founded in 1896, the Club counted among its members the leading—even legendary—names in philately. [Read more]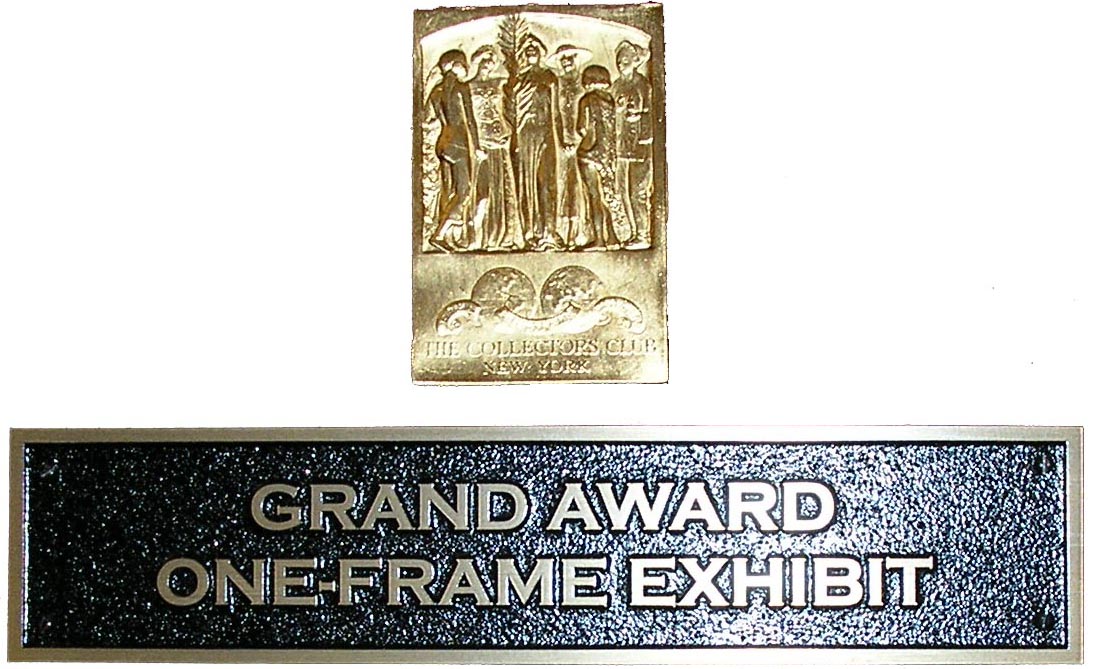 2020 One-Frame Exhibit Awards
To View the Award Winners
President's Message – Nov/Dec 2020

Have you noticed that we've been using a new logo for the past year, an image of a globe? Not the New York skyline. Nor the Statue of Liberty or the Empire State Building. But why a globe? Is this because of the typical archetypical perspective of the New Yorker, whose view of the world is reflected in the Saul Steinberg cover cartoon from "The New Yorker"? Is this because we are the preeminent city, the city of cities, the modern equivalent of Rome? Is this why the globe befits us?

No. We are using a globe as our symbol because that is who we are. Did you know that only around 20% of our members live in the New York metropolitan area? Or to be more direct, did you know that 80% of you do not live in New York? Or that we have more members residing overseas than in New York?

I would suggest that one of the benefits from these difficult times is that we have opened the Club up to you, our members, including the 80% who live out there, in a manner never before imagined. Yes, we all receive this journal (which is a peerless journal and once again I suggest this is the best place to place an article where you want a wide dispersion of your efforts. Think judges and those extra points you'll earn.) But, our meetings truly being open and available to all is wonderful. It's been a pleasure to meet and engage with you.

We are committed to continuing to run two virtual meetings a month. Once things re-open, the we will run one meeting each month in the Club House. This meeting will be live streamed. Let us not forget that all our meetings, in person and virtual, are available for offline viewing on our website. We are now in the midst of arranging the schedule for the coming year. If you'd like to do a program, please let us know. We'd welcome more volunteers. As a virtual program, I am sure you will find that the travel logistics are somewhat easier. Now, obviously, we will need to react to the unexpected, but there is simply no going back to the pre-Zoom days.

But being global is more than telling a tale and selling you that bridge which crosses the East River and connects lower Manhattan to Brooklyn. We need to broaden our Board and I am delighted to report we have done that. In the masthead, you may notice a new name, Kathy Johnson. She is not a New Yorker. She has lived in the Midwest for more than 30 years, currently lives in Galena, Illinois and most decidedly does not share my accent. In addition to her peerless background and contributions to our hobby, she brings a perspective that is not held captive to Steinberg's cartoon.

This is a world wherein we are reaching multiple states, countries and continents during our programs. I just saw our fabulous effort at Stampex (thank you Joan Harmer for a superlative result, and Ed Grabowski, Colin Fraser and John Barwis for your talks and Wade Saadi for the introductions), we need to reach you all in other ways. Beginning to geographically diversify our Board is a good first step. Another step we are considering is establishing regional representatives so we will be more than a virtual organization and will be in position to make the connections, at a personal level, that will be so important once the world and stamp shows are open again for business again. We've seen during our programs how important the "social time" is. Obviously, right now the emphasis is on the virtual, the digital, but we also know that person to person contact is still critical.

Our Club House at 22 East 35th Street is a peerless asset and lies at the core of our identity. We are undertaking steps to make the Library our building houses more available to you both through a lending by mail program and initiating a light scanning service for members.

But, we are more than a building or a city, we are you and we hope to undertake concrete and meaningful steps to draw you closer and not to be held captive to Steinberg's view from 9th Avenue.

As I write this in very early October, I know that you'll be reading this with holiday season upon us. I do not wish to close without wishing all our you and yours a joyous holiday season filled with positive hope for a future and ample opportunities to fulfill our philatelic and personal dreams. Surely 2021 will be an improvement on 2020.

At the end of each of our virtual programs, we ask for comments. I would like to conclude this message by making that same request, for your comments and suggestions. The email is easy to remember and simple to use: president@collectorsclub.org. We do want to hear from you.

–Lawrence Haber