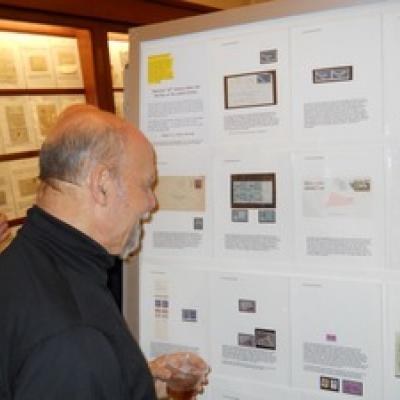 One Frame Exhibition
The 2019 Collectors Club One-Frame Competition will take place at the Collectors Club on Wednesday, November 6, 2019, at a regular meeting of the Club. The entry deadline is October 15th, or the point at which we are fully subscribed.
Click Here for an application to exhibit.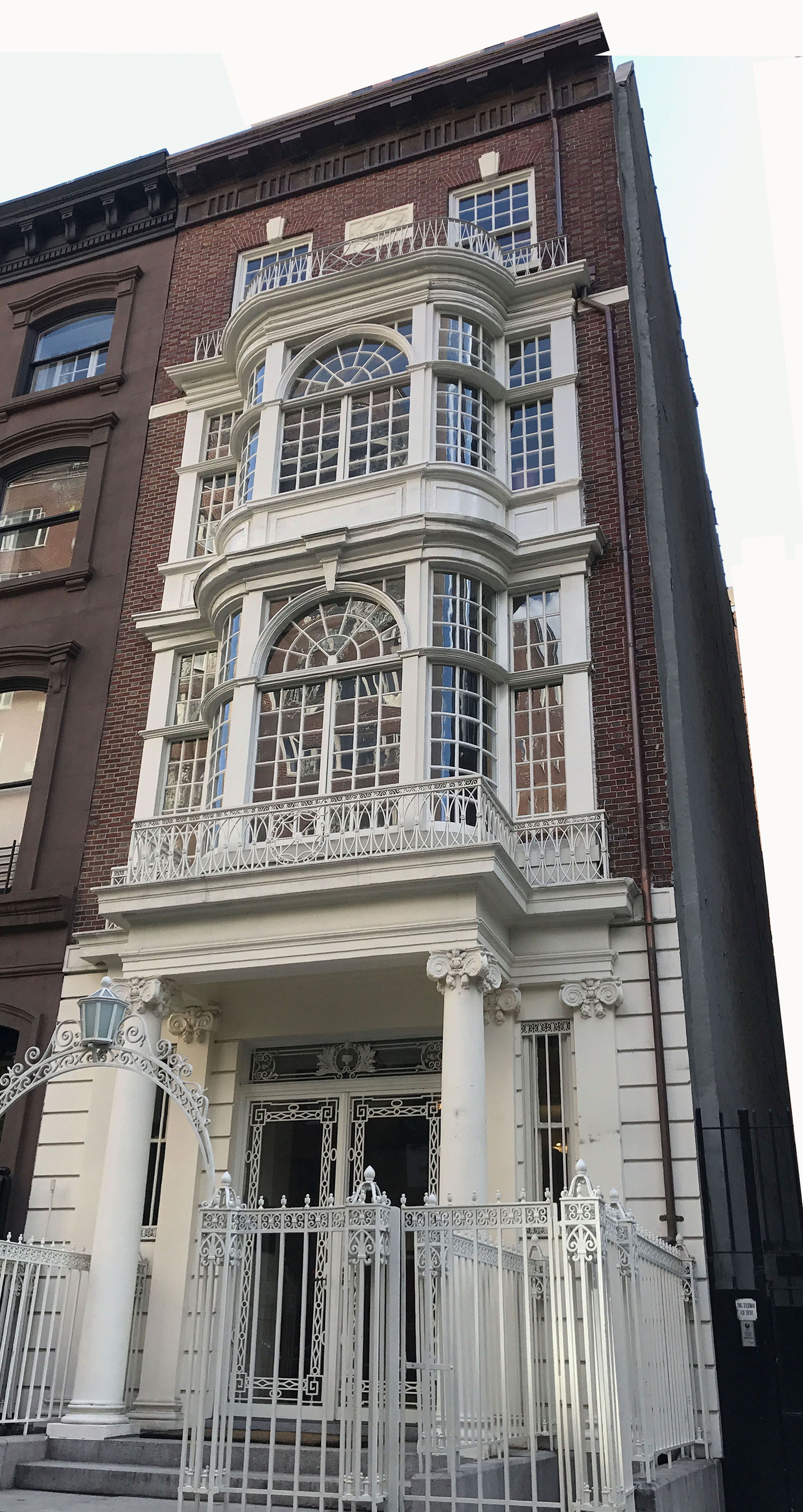 About Us
The Collectors Club brings together people who wish to further the study of philately, promote the hobby and provide a social, educational, and non-commercial setting for the enthusiastic enjoyment of our common passion.
Founded in 1896, the Club counted among its members the leading—even legendary—names in philately. [Read more]
President's Message – September/October 2019

'A Heard on the Street'

We on the Board of Governors of The Col­lectors Club have listened. We have listened to members regional and far-flung, members who have joined recently and in the past, and also some collectors who have not joined for various reasons.

We have heard the overwhelming request for greater inclusion in Club activities from near and afar, and greater access to Club resources.

At a recent Board of Governors meeting it was proposed – and passed unanimously – to solicit members' nominations for key awards. t was the overriding feeling that we as a Club have global breadth and influence. Our awards have historically reflected achievement on an international scale, and we feel that the broad base of Collectors Club membership reflects a depth of awareness for deserving recipients greater than that of the board or even of past awardees alone.
Details will be sent to all members electronically, so please ensure that we have a valid email address on file. Let me reiterate that we do not share these ad­dresses with anyone.

Yes, back issues of The Collectors Club Philatelist (CCP) are on our website in a searchable format!
Issues from 1922 though 2012 are currently posted, with the balance through 2018 expected to be completed shortly.This important project has been gestating for longer than initially expected, but we think that the wait was worth it.

Recent auction sales in the Clubhouse have helped us to continue investing in our landmarked building as well as in member services. Besides exposing addi­tional visitors to our world-class philatelic library, these sales have provided the opportunity to include promotional recruitment material with the catalogs. One noted auctioneer lauded us in print for making our prestigious location avail­able for his firm's sale! In short, we have received much good press in addition to important financial support.

Recently the American Philatelic Society took the unusual step of reprinting an article from the CCP for the benefit of philately as a whole. This action recog­nizes the CCP' s influence in American and – indeed – worldwide philately.

Speaking of our journal, please take a moment to thank our current and past CCP editors and advisory boards for their hard work. Advisory board members Kees Adema and David McNamee are stepping down after many years of volun­teer service, for which we are immensely grateful.
Finally, please note our upcoming meeting schedule, available both in this journal and on our website. The 2019-20 season has a strong lineup of presenta­tions, thanks to the hard work of Steve Reinhard and others who have recruited world-class philatelic talent.

.. and Don't Forget. ..

The Collectors Club provides – free of charge – the use of the Club's facilities to specialized philatelic study societies and groups needing a meeting place to discuss and exhibit stamps and postal history within their areas of interest. These groups, all of which are not-for-profit organizations, meet on a regular basis. Pres­ently there are eight specialized philatelic study societies and groups that meet at the clubhouse. The following is a list of these groups and the times they meet.

American Revenue Association, first Thursday of the month: 7-9 p.m.
American Topical Association, second Thursday of the month: 6:30 p.m.
British Empire Study Group, second Thursday of the month: 6:30-7:30 p.m.
France and Colonies Philatelic Society, first Tuesday of the month (intermittently): 6 p.m.
Germany Philatelic Society, first Thursday of the month: 7-9 p.m.
Scandinavian Study Group, second Wednesday of the month: 7-9 p.m.
U.S. Philatelic Classics Society- New York Chapter, second Tuesday of the month: 7:30-9 p.m.
Vatican Philatelic Society, second Thursday of the month: 6:30 p.m.

Individuals attending these society meetings need not be Club members, but we do require that at least one member be in attendance. Meetings are often held on weekdays, but at times when the building is closed, so the Club provides a monitor to open and close the building.

I look forward to seeing you in person at the Clubhouse, on the road or on the web.

–Mark Banchik