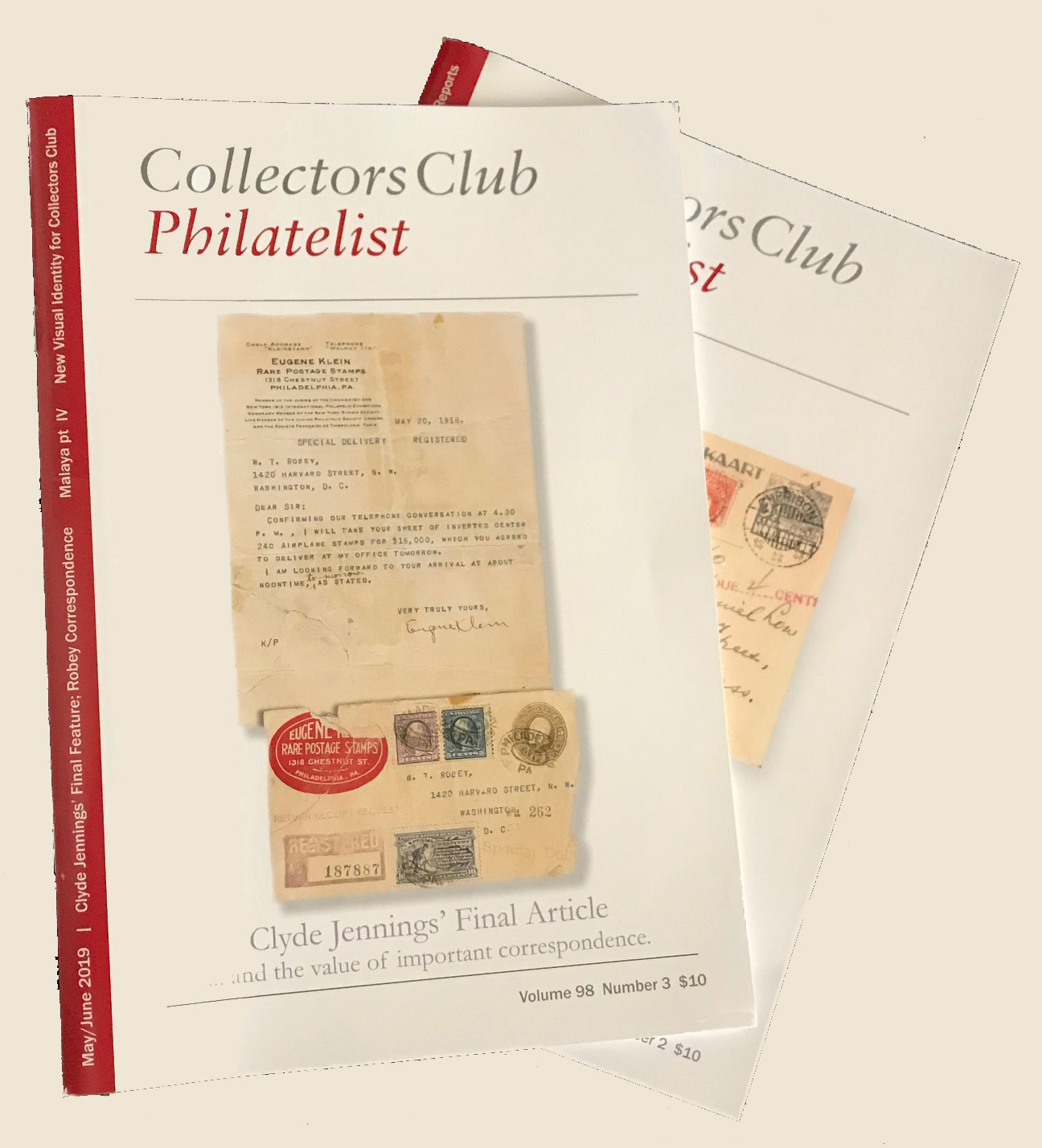 The Collectors Club Philatelist, published bi-monthly since 1922, is one of the most scholarly publications in all of philately. The CCP attracts authors from all over the world and continues to motivate and inform readers on a wide variety of philatelic subjects and events worldwide.
Click Here for a sample Table of Contents
Advertise in The Collectors Club Philatelist
Download Information and the Advertiser Rate Sheet for 2020
CCP Editor: Wayne Youngblood ccpeditor@collectorsclub.org
The Digital Collectors Club Philatelist
The Collectors Club members are now able to browse, search and download The Collectors Club Philatelist. All issues from 1922 through 2018 are available.
Click Here for a guide to using the Browse and Search features.
To access the Browse or Search Features click below
We welcome original articles that provide a source of significant information as well as commentary. To maintain a degree of consistency in a journal such as ours, the Editorial Board has prepared an Authors' Guide and trust it will prove helpful. For more information or to submit an article for publication, please contact The Collectors Club Philatelist Editor, Wayne Youngblood.