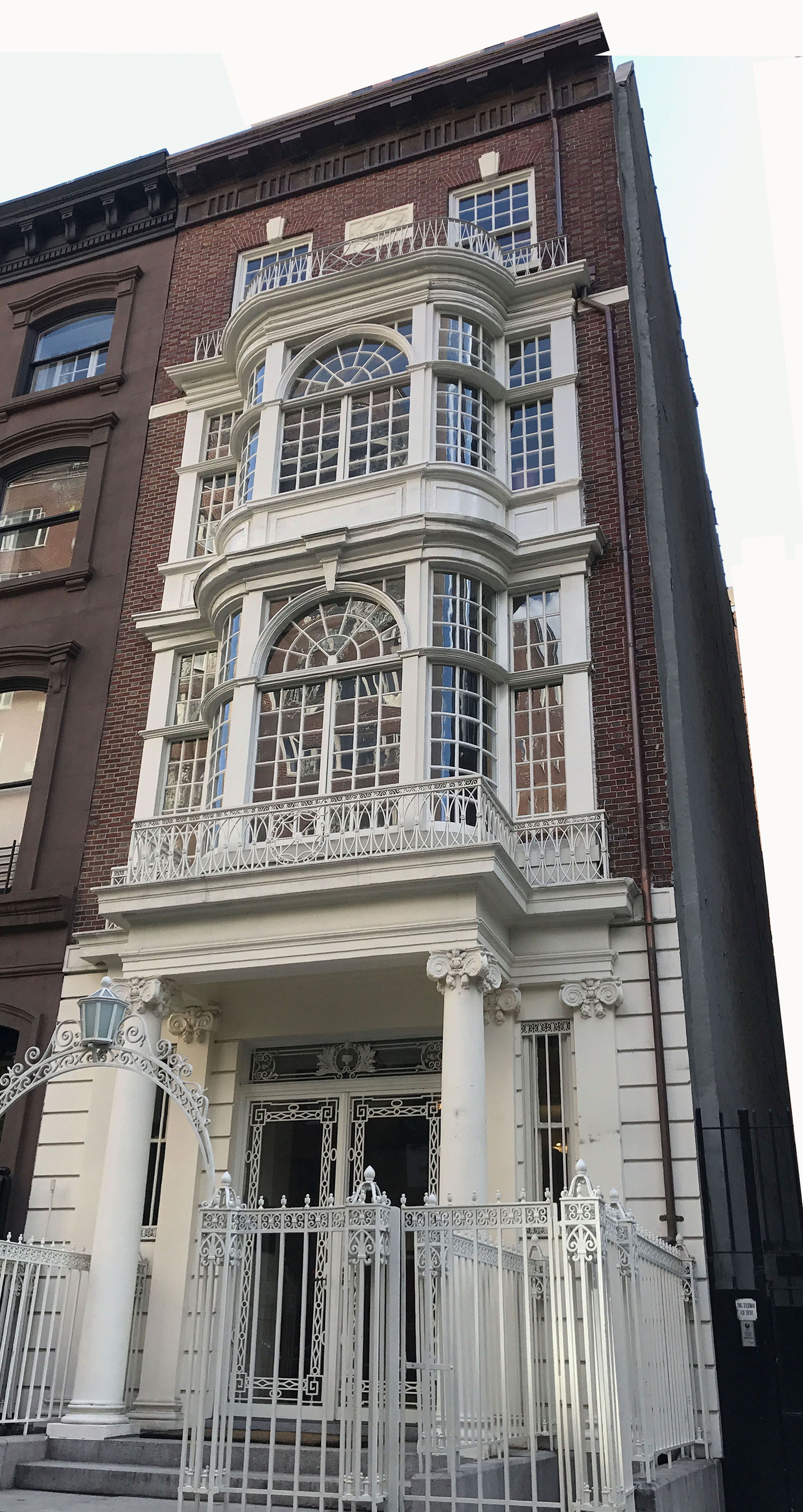 The Board of Governors of the Collectors Club has taken an important step towards securing the Club's future for the next several generations: we decided to retain one of New York's leading real estate firms to list our landmark headquarters at 22 East 35th Street for sale.
That step means our Club, now in its 125th year, is exploring its options to make sure the space we inhabit in midtown Manhattan is ideally suited to fulfilling our mission and vision in the 21st century and beyond.
We have enjoyed our current home, custom-designed over a century ago by the great architect Stanford White for the art dealer Thomas Benedict Clarke, since 1937.
We fully appreciate the integral, symbolic role that this landmark plays in the identity of the Collectors Club. The building is an icon, and many members feel great affection towards it. Historically, it is the tenth premise we have occupied and the only home anyone living today can remember.
This unique heritage is not something we intend to toss aside casually, but we cannot allow it to shackle us to an untenable situation.
The Club has invested millions of dollars renovating 22 East 35th Street, most recently in 1998 and 2015. Yet, despite all the care lavished upon it, our Clubhouse has numerous shortcomings: accessibility, installing current technology, and maintenance challenges.
While no final decision has been taken, the Board is investigating all avenues, as diligently as possible. Concurrently with the listing for sale, we will be intensively evaluating our space needs.
Please be assured that the Board takes its stewardship of the Club's resources with the utmost seriousness and is engaging expert professional advice to develop a plan for optimal utilization of physical resources.
The Board is committed to ensuring that our future home will have the following attributes:

• Easy 24/7 turn-key access
• Full accessibility for mobility-challenged visitors.
• A library on one floor
• An inviting destination for members both local and out-of-town
• Flexibility to accommodate both large and small meetings and seminars
• Easily support a modern technology infrastructure
• Dramatic reduction in the cost of maintenance and compliance with expensive and ever-changing regulatory mandates
• A stable and predictable cost structure

We intend to create a state-of-the-art facility that will serve as a true home for all our members.
The Board and I know that you, our fellow members, expect us to exert maximum diligence as we take every step in this process, which will take time to execute properly.
President Larry Haber was interviewed on the APS "Conversations with Philatelist" on the relocation.
We appreciate the trust our members have placed in us and promise to keep you well informed as we make progress.
Sincerely,
Larry Haber
President