Virginia Dare – Mark Schwartz, Philadelphia, PA ** Via Zoom
November 16, 2022 @ 5:30 pm

-

7:00 pm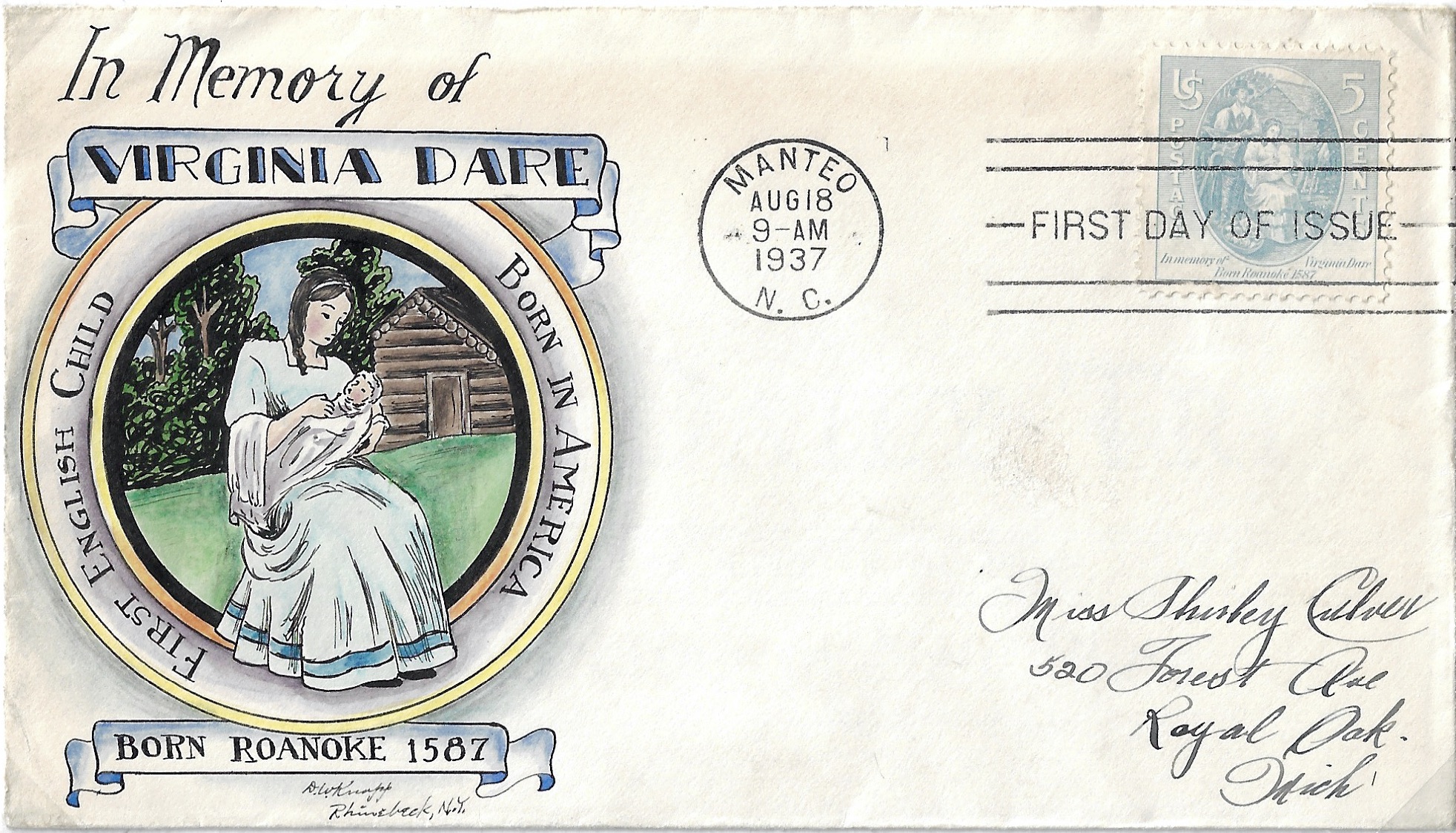 Virginia Dare – Mark Schwartz, Philadelphia, PA
Personal
• Born in Boston, Massachusetts
• Educated at M.I.T. (B.S., Chemistry); Indiana U. (M.S., Organic Chemistry); Drexel U. (M.B.A.)
• Worked at SmithKline Corp./GlaxoSmithKline in R&D; Marketing; and Strategic Planning.
Philatelic
• Boards: American Philatelic Society; U.S. Philatelic Classics Society; Philatelic Foundation; American Assoc. of Philatelic Exhibitors; Institute of Analytical Philately; CANEJ; Boston 2026; CANEJ
• Member: Carrier & Locals Society; U.S. Stamp Society; U.S. Classics Society; New York Collectors Club; Chicago Collectors Club; Greater Phil. Stamp & Collectors Club; Royal Philatelic Society of London.
Exhibiting: Won 32 Grand awards for multi- and single frame exhibits;
o Boston Postal History through 1851 – Champion of Champions 2015
o Ship Letters sent Along the Trade Routes of Salem, Mass. 1787-1837 – SF CofC 2013
o U.S. Retaliatory Rate of June – December 1848 – SF CofC 2014
o Boston's Use of the 1847 Issue – SF CofC 2020
o The 5c Virginia Dare Stamp of 1937
o The First U.S. International Postal Card and Its Forerunners
o The Postal History of Salem Massachusetts – Domestic Mail to 1883, Foreign to UPU
o The New York Postmaster Provisional
o Seven additional SF exhibits
Accredited Philatelic Judge
Articles and Presentations: Has written articles for the Chronicle of the U.S. Classic Philatelic Issues, the Collectors Club Philatelist, the London Philatelist, the Congress Book, the India Post, and other publications and have given numerous philatelic presentations at local, regional and national meetings.