Delaware Postal History-1773 to 1847 – Alfredo Frohlich, Aventura, FL
August 18 @ 5:30 pm

-

7:00 pm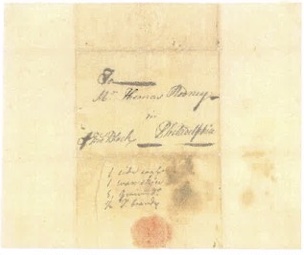 Delaware Postal History-1773 to 1847 – Alfredo Frohlich, Aventura, FL
Frohlich's presentation tells the story of the proper rates and rate periods and the movement of mail from 1773 to the issuance of the U. S. first postage adhesive in 1847, utilizing the letters mailed from only the 1st state of the Union – Delaware.
Alfredo Frohlich Biography
Born: Bogotá, Colombia. Became U.S citizen June 22, 2007.
Main collection interests: Postal History (Colombia, Ecuador, Chile, Delaware)
Books Published:
The Lansa Story ISBN 958-33-9206-5, Colombian Philatelic Research Society, May 2005
Private Mail Carriers of Colombia ISBN: 958-33-9208-1, Colombian Philatelic Research Society, May 2006
Philatelic Awards and Recognitions:
Champion of Champions 2007
APS Accredited Judge 2008
Fellow of the Royal Philatelic Society, London, November 10, 2010
FIP Judge Traditional Philately 2012
Instructor of APS Course "Classic US Stamps & Western Postal History. April 23, 2015
Big supporter of APS Shows:
12 FIP Large Gold Awards
23 APS Grand Awards, 10 Reserve Grand Awards
21 APS Large Gold Awards
51 APS Gold Awards