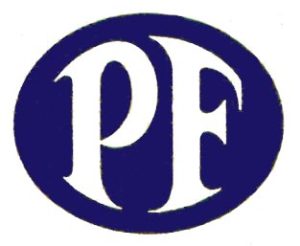 A little more than a year ago, the PF moved into the Club's famed townhouse. Following extensive renovations, the PF took occupancy of the building's fourth and fifth floors on December 1, 2017. The PF's staff of experts headed by curator Lewis Kaufman, is housed on the fourth floor together with the PF's back office support. The fifth floor includes the offices of PF executive director, Larry Lyons as well as its hi-tech research area including both the VSC6000 and Bruker Spectrometer.
The joint occupancy of the club house had brought together under one roof, two of the most significant philatelic institutions in the United States. It was the leadership of The Collectors Club that led to the creation of The Philatelic Foundation in 1945 to fill the need for an authoritative expertizing body for stamps and covers. Since that time, the PF has been the acknowledged leader in the issuance of the most respected certificates of authenticity in this country, having issued over 555,000 to date.
Both organizations have benefited from the synergy created in their joint occupancy of the club house. The PF's presence has created additional foot traffic, including many of its clients who had not been aware of the club's many resources, including its incredible research library and its public programs. At the same time, club members, while participating in club programs or conducting research in the library, have found it convenient to drop-off and pick-up submissions at the PF's offices. The PF has also supported and worked with club members in conducting research with the use of the PF's hi-tech equipment. Finally, the joint occupancy of the club house has been a financial benefit to both organizations.
With The Collectors Club nearing its 125th anniversary and The Philatelic Foundation its 75th, both organizations look forward to working together in the future for the benefit of our wonderful hobby.